Author Visit: Bradley Slone
---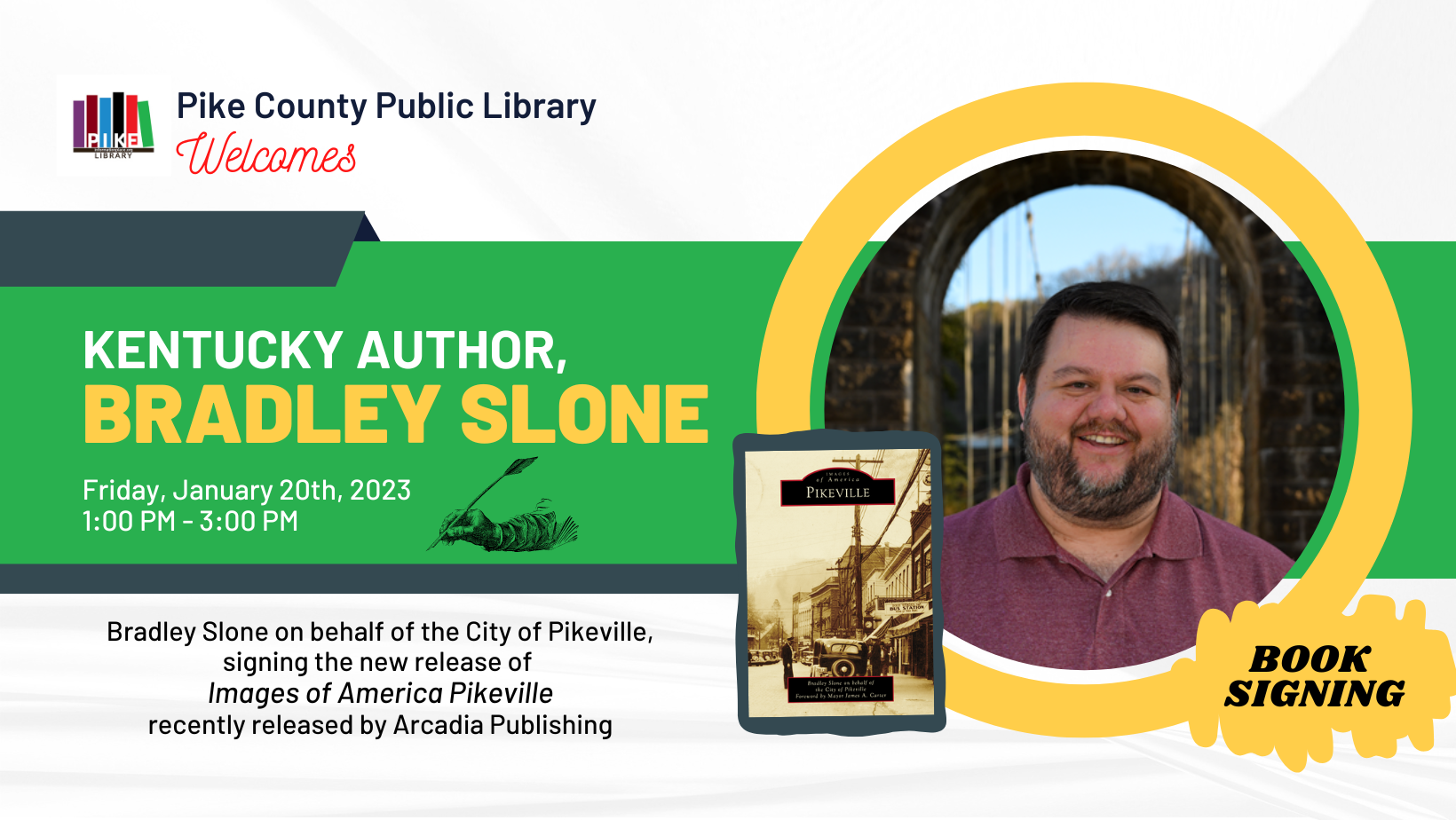 Local author Bradley Slone will visit the Pike County Public Library on January 20th from 1:00-3:00 with copies of his new book, "Images of America: Pikeville."
Brad will also be attending the Genealogy Meetup group at 3:00 PM on the 2nd floor in the Genealogy Room.
Special Collections Librarian, Charlene Hopkins invites everyone to join the Genealogy Meetup on the 1st & 3rd Friday of each month @ 3:00 PM.
Location:
Lee Avenue Library